AARP

AARP is a nonprofit, nonpartisan organization, with a membership of more than 37 million, that helps people turn their goals and dreams into real possibilities, strengthens communities and fights for the issues that matter most to families such as healthcare, employment security and retirement planning.
OLLI at UConn teams up with AARP every Fall and Spring session to host the AARP Smart Drivers Course. It is the oldest and most successful program for older drivers to help refresh driving skills and learn a few new tips. The new Smart Drivers Course is revised, modernized, and updated with new participant guidebooks and accompanying videos. The course is usually offered twice in our Fall and Spring semesters.Contact us or check the latest OLLI schedules for dates and times.
Visit: www.aarp.org
Arts & Culture Collaborative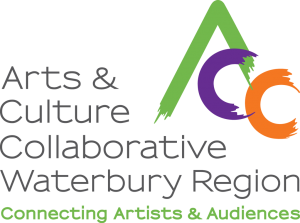 The Arts & Culture Collaborative (ACC) was created to strengthen and support the arts in the Waterbury region as a central component of furthering economic and cultural development and to enhance the quality of life for area residents. Established in September 2006 under the auspices of the Greater Waterbury Chamber of Commerce Foundation (a non-profit entity), the ACC serves as a go-to resource for arts and culture. Now celebrating its 10th anniversary, the ACC continues to grow and evolve as it promotes, connects, collaborates, and advocates for the arts. It receives support and guidance from the Waterbury Regional Chamber, the CT Office of the Arts, the Connecticut Community Foundation and the arts community. As of 2019, Fiona de Merell, OLLI Director is on the ACC board.
ACC, Waterbury Region: 83 Bank Street, 4th Floor Waterbury CT 06702 Phone: 203-757-0701 (Ext 316) Visit: www.waterburyregionarts.com
Friendship Tours
Friendship Tours is a tour operator in the Hartford, CT area, specializing in planning unique tours and cruises filled with fun and friendship! When the company was founded in 1977, its goal was to provide memorable travel experiences for everyone. That focus has continued to serve the company and clients well. Friendship Tours plans customized day trips, overnight trips, cruises, special events and shows, sports events, and more.
The OLLI at UConn Travel Committee works closely with Friendship Tours every year to provide OLLI members with fun and exciting excursion opportunities at a discounted price!
For more information, and to learn about upcoming day and overnight trips, visit the OLLI Trips page by clicking HERE.
Friendship Tours: 705 Bloomfield Ave., Bloomfield, CT 06002  Phone: (860) 243-1630 Visit: www.friendshiptours.net 
THE GREATER WATERBURY YMCA

For over 150 years, the Greater Waterbury YMCA has found energy and direction in the voices of our community that expect the YMCA to remain significant, relevant and viable. They are committed to fulfilling their mission through practices of diversity and inclusion and will strive to ensure that the rich gifts of diversity are reflected, respected, and celebrated at all levels. They are an inclusive organization of men, women and children joined together by a shared commitment to nurturing the potential of kids, promoting healthy living and fostering a sense of social responsibility.
The Y offers a variety programs for children and adults that promote youth development, healthy living and social responsibility. At the YMCA, School Readiness Programs provide a safe environment while promoting intellectual development in children. They also have many fitness programs to cater to the needs of all people-OLLI is currently working on ways to collaborate more with the Y on this in the future.
Greater Waterbury YMCA: 136 West Main Street, Waterbury, CT 06702
Visit: www.waterburyymca.org
Mattatuck Museum

The Mattatuck Museum was established as the Mattatuck Historical Society in 1877 to preserve the history of that part of Connecticut "anciently known as Mattatuck" – roughly the ten town region surrounding present-day Waterbury. In the 1960s the Historical Society expanded its mission to "collect and exhibit the works of Connecticut artists." The American Association of Museum accredited the museum in 1976, one of the first in the state to meet that standard.
OLLI at UConn often collaborates with The Mattatuck Museum as an off-site course location.  Past events have included tours and visits to special exhibits.
Mattatuck Museum: 144 West Main Street, Waterbury, CT 06702 Phone: (203) 753-0381 Visit: www.mattatuckmuseum.org
Palace Theater

As Waterbury's premier performing arts center, the Palace Theater's vision is to stimulate a cultural and economic renaissance in the region through the celebration of arts, education and community.
The Palace Theater in Waterbury welcomes OLLI members by offering a 10% discount on shows that are Palace Theater presentations. Some restrictions may apply and processing fees are excluded from the discount, unless purchased at the Palace Theater Box office.
Palace Theater: 100 E Main St, Waterbury, CT 06702 Phone: (203) 346-2000 Visit: www.palacetheaterct.org
Seven Angels Theatre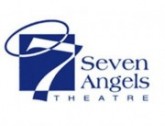 Founded in 1988 with its first production in 1989, Seven Angels Theatre is Waterbury's own professional regional theater.
OLLI members get 10% off of any regularly priced main stage production ticket. In the past, OLLI members have traveled in large groups to attend Seven Angels Theatre events, sometimes followed or preceded by restaurant gatherings.
SAT: 1 Plank Road, Waterbury, CT 06705 Phone: (203) 757-4676 Visit: sevenangelstheatre.org
Shakesperience Productions Inc.

Shakesperience Productions Inc. is a nonprofit professional theater company located in Connecticut that reaches a Northeast audience of adults and students alike with outdoor and in-studio performances, Saturday and private acting classes, school & camp tours, and residency programs.
OLLI at UConn collaborates with Shakesperience in a one-of-a-kind course experience which invites students to share personal and family stories of life in Greater Waterbury through the years. In the course, titled Page to Stage: Telling Our Stories, students and instructors create monologues and short plays that have a chance to be included in the theater's Neighborhoods program. Students are encouraged to join even if they're not from the area. All OLLI members are welcome to share stories! This course focuses on writing monologues and short plays. Students have the option to partake in the writing portion, the performing portion, or float back and forth! At the end of the Spring 2018 semester, the very first semester running Page to Stage, the class performed their monologues and scenes at OLLI Cafe, our weekly lunchtime program, in front of a large audience. The performance was a great success, and OLLI at UConn looks forward to continuously collaborating with the organization!
Visit: https://shakesperience.org/
Tours of Distinction

Since 1971, Tours of Distinction has offered a diverse collection of escorted and customized guided group tours carefully crafted by our professional travel team to over 600,000 travelers. We are one of the best guided group travel companies that specializes in escorted Land, Multi-Day Bus Tours and River Cruises. We've been providing life-enriching experiences putting you at the heart of the destination and creating lasting memories for over 50 years.
Waterbury Symphony Orchestra
Founded in May 1938 as The Waterbury Civic Orchestra under the direction of Maestro Mario DiCecco, the Waterbury Symphony Orchestra (WSO) has spent the past several decades promoting the understanding, appreciation and enjoyment of symphonic and orchestral music. By the early 1970s, it became the only fully-professional symphony in Connecticut. The WSO is now led by Leif Bjaland, Musical Director and Conductor since 1994.
OLLI members receive 20% off the price of any 'choice' ticket ($30 ticket reduced to $24).
WSO: 110 Bank Street, Waterbury, CT 06702 Phone: (203) 574-4283 Visit: www.waterburysymphony.org