View photos from OLLI members on previous trips by clicking HERE!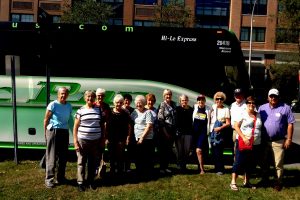 Enjoy day and overnight excursions with OLLI members planned by the OLLI Travel Committee and Friendship Tours. Learn about new and old places waiting to be explored with your OLLI friends.
Trips are open to current OLLI members on a first come, first served basis. They also become open to non-members at a later date, if room allows, for a surcharge of $10 for day trips and $20 for overnight excursions.
For reservations or questions, call Friendship Tours at 860-243-1630 (do not call the OLLI office) then mail individual checks for each trip made out to Friendship Tours, 705 Bloomfield Ave, Bloomfield, CT 06002. You will receive confirmation through the mail with all pertinent information. If you have any special needs or handicaps, please advise Friendship Tours when you register.
Please Note: Trip fees are non-refundable unless a substitute is available on the waiting list.
Frequently Asked Questions about OLLI Travel
Upcoming Excursions
---
New York Botanical Garden – Dale Chihuly Exhibit
October 11, 2017
Depart: 8 AM, Chase Parkway Commuter Park & Ride Lot
Return ETA: 6:30 PM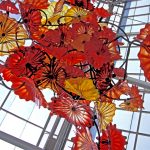 F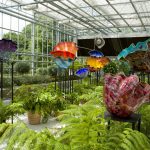 or the first time in more than ten years, the artwork of world-renowned sculptor Dale Chihuly will be featured in a major exhibition in New York. The dramatic vistas of the NYBG will be a showcase for Chihuly's dynamic works of art. New hand-blown glass sculptures, created especially for NYBG will complement the architecture of the Conservatory, itself a work of glass art. These one-of- a-kind installations will highlight the connection of artwork to the natural world. There will also be an exhibition of Chihuly drawings depicting the energy behind his artistic process.
Spend the day on your own to enjoy the grounds, the Chihuly exhibit, and Enid Haupt conservatory. Your "All Garden Pass" includes the hop-on, hop-off narrated tram, allowing you to see all the gardens in their autumn splendor.
The Pine Tree Café or Hudson Garden Grill for lunch on your own and a stop at the gift shop will round out your visit.
Cost: $77 pp for OLLI members. $87 pp for non-OLLI members.
Cost includes: all admissions and tours, Friendship Tours tour director, and all gratuities.
Contact Friendship Tours for more information or reservations (860)-243- 1630 or toll-free (800)-243- 1630.
---
The Terracotta Warriors at the Franklin Institute, Philadelphia PA
November 7 & 8, 2017 (Tuesday and Wednesday)
Depart: 8 AM, Chase Parkway Commuter Park & Ride Lot (subject to change)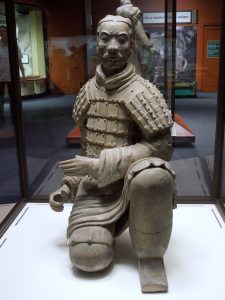 Return ETA: Wednesday afternoon, November 8
Get a chance to see some of the awesome, life-size terra-cotta army, which, according to archaeologists, is part of an elaborate mausoleum created to accompany the first emperor of China into the afterlife. In the same trip, also get a unique view of Philadelphia.
Day 1: Depart for the "City of Brotherly Love", Philadelphia, PA. We begin with a visit to the ONE LIBERTY OBSERVATION DECK, Philadelphia's newest attraction. Experience the city from above with once in a lifetime views. See Philly's top points of interest like you've never seen them before… from 883 feet up. Spend the night at the HOLIDAY INN EXPRESS MIDTOWN located in the heart of downtown Philadelphia and within walking distance to a variety of shops and over 40 restaurants within 2 blocks, featuring newly renovated spacious guestrooms & fitness center. Enjoy dinner at a local restaurant.
Day 2: This morning we're off to see the TERRACOTTA WARRIORS at the FRANKLIN INSTITUTE, one of the greatest architectural finds of the 2oth century. This exhibit will be in Philadelphia for a limited time. Come and see for yourself why these warrior statues are so amazing!
Silent, steadfast, and secret, an army of over 8,000 terracotta statues stood guard to the tomb of China's first emperor for over 2,000 years before being discovered in 1974. Now, these Warriors, symbols of the astounding achievements of mank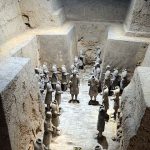 ind and the incredible history of the human race, come to The Franklin Institute in Philadelphia for the only east-coast engagement of this exhibit. Terracotta Warriors: Guards for Eternity takes a journey through the story, culture, craft, and science of the famous statues that is sure to awe and inspire. Forget everything you thought you knew about human capabilities and discover how even the most unfathomable feats can be achieved in this one-of-a-kind exhibition.
Head for home this afternoon with memories of this great experience.
Cost: $307 pp (double/triple) for OLLI members; $387pp (single); $20 surcharge for non-OLLI members.
Cost includes: Deluxe Motorcoach, 1 Night Hotel, 1 Breakfast, 1 Dinner, Sightseeing & Admissions.
Contact Friendship Tours for more information or reservations (860)-243- 1630 or toll free (800)-243- 1630
---
Madama Butterfly at The Metropolitan Opera House, Lincoln Center, New York City
Saturday, March 3, 2018
Depart: 9 AM, Waterbury Chase Parkway Commuter Park & Ride Lot
Return ETA: 8 PM, Waterbury
Be a part of the Met's extraordinary 2018 season, featuring the world's greatest singers and musicians in unforgettable performances. You do not need to be an expert of opera to appreciate the enormous scale of these productions or the amazing voices booming through the opera house with no microphones!
The show runs about 3 hours & 15 minutes
The title character of Madama Butterfly – a young Japanese geisha who clings to the belief that her arrangement with a visiting American naval officer is a loving and permanent marriage – is one of the defining roles.
Orchestra Balance Seating, 1 PM performance
Cost: $208 per person for OLLI members, $218 per person for non-OLLI members
Cost Includes: Deluxe motorcoach transportation, Reserved Orchestra Rear Seat for Madama Butterfly, Tour Director and all Gratitudes
Contact Friendship Tours for more information or reservations (860)-243- 1630 or toll free (800)-243- 1630
---
More information on these and all trips, such as payment schedule and bus departure times, can be found in flyers at the OLLI Information Table during the Spring and Fall semesters and also by calling Friendship Tours (1-800-243-1630).  Please inquire about OLLI Day or Overnight Trips. As always, it is important to get reservations in early to assure your trip.
All trips depart from the Chase Parkway Commuter Park & Ride Lot, across from Naugatuck Valley Community College, 750 Chase Parkway, Waterbury, CT.