View photos from OLLI members on previous trips by clicking HERE!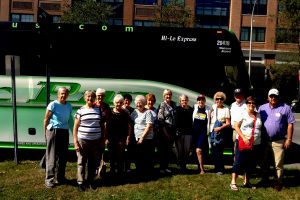 Enjoy day and overnight excursions with OLLI members planned by the OLLI Travel Committee and Friendship Tours. Learn about new and old places waiting to be explored with your OLLI friends.
Trips are open to current OLLI members on a first come, first served basis. They are also open to non-members for a surcharge of $10 for day trips and $20 for overnight excursions
For reservations or questions, call Friendship Tours at 860-243-1630 (do not call the OLLI office) then mail individual checks for each trip made out to Friendship Tours, 705 Bloomfield Ave, Bloomfield, CT 06002. You will receive confirmation through the mail with all pertinent information. If you have any special needs or handicaps, please advise Friendship Tours when you register.
Please Note: Trip fees are non-refundable unless a substitute is available on the waiting list.
Frequently Asked Questions about OLLI Travel
Upcoming Excursions
---
*THIS TRIP IS NOW FULL* Carmen at the Metropolitan Opera House, Lincoln Center, New York City 
Saturday, November 3rd, 2018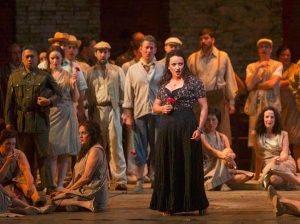 Depart: 9:00 AM, Waterbury Chase Parkway Commuter Park & Ride Lot
Return ETA: 8:00 PM, Waterbury
Be a part of the Met's extraordinary 2018 Fall season, featuring the world's greatest singers and musicians in unforgettable performances!  You do not need to be an expert at opera to appreciate the enormous scale of these productions or the amazing voices booming through the Opera House with no microphones!
Bizet's masterpiece of the gypsy seductress who lives by her own rules has had an impact far beyond the opera house.  The opera's melodic sweep is as irresistible as the  title character herself, a force of nature who has become a defining female cultural figure.  Carmen was a scandal at its premiere but soon after became a triumphal success and has remained one of the most frequently staged.
*This show runs about 3.5 hours and is Orchestra Balance Seating. Performance begins at 1:00 PM. 
COST: $167 per person OLLI members, $177 per person non-OLLI members
INCLUDES:  Deluxe motorcoach transportation, all admissions and tours, Friendship Tour Director, and all gratuities.
Contact Friendship Tours for more information or reservations (860 243 1630); or toll free (800 243 1630)
---
Boar's Head Feast at Williams Inn Williamstown, MA and Christmas Celebration, Bright Nights, in Springfield, MA
Wednesday, November 28th, 2018
Depart: 9:00 AM, Waterbury Chase Parkway Commuter Park & Ride Lot
Return ETA: 7:30 PM, Waterbury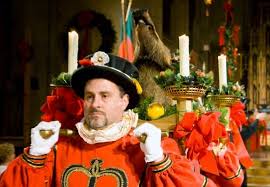 Holiday time at the beautiful Williams Inn on the green in Williamstown, MA is the essence of Christmas in the Berkshires. Upon arrival you are warmly welcomed by the Beefeater Guards into the decorated lobby. Feast your eyes on the Boar's Head which leads the cook's procession.
Enjoy the Boar's Head Feast which includes cheeses, fruits, salad bar, fish, meats, pasta, potato, and a whole array of tempting desserts! After lunch enjoy the Miss B. Haven Cabaret Troupe singing and swinging to holiday music.
BRIGHT NIGHTS in Springfield, MA is spectacular with over 2 ½ miles of lighting displays and 250,000 lights! This is a riding tour on the deluxe motor coach.
COST: $115 for OLLI members, $125 non-members
Contact Friendship Tours for more information or reservations (860 243 1630); or toll free (800 243 1630)
---
More information on these and all trips, such as payment schedule and bus departure times, can be found in flyers at the OLLI Information Table during the Spring and Fall semesters and also by calling Friendship Tours (1-800-243-1630).  Please inquire about OLLI Day or Overnight Trips. As always, it is important to get reservations in early to assure your trip.
All trips depart from the Chase Parkway Commuter Park & Ride Lot, across from Naugatuck Valley Community College, 750 Chase Parkway, Waterbury, CT.