Officers (Executive Council)
President
VITTORINA (VICKIE) NARDELLO – Prospect
Vittorina ( Vickie) Nardello came to Waterbury from Italy as a young child. She attended school in Waterbury and has fond memories of growing up there. She holds a B.S. in Dental Hygiene Education and an M.S. in Health Education. Prior to retirement,  she worked as a public health dental hygienist  in a school based dental clinic caring for underserved children. In addition to her dental hygiene career, she spent 18 years as a State Representative for the 89th District that included Bethany, Cheshire and Prospect  and later served as Co-chair of the Energy and Technology Committee. Upon leaving public office, she taught Health Care Policy at the University of Bridgeport. Her organizational experience includes, President of the Connecticut Dental Hygienists Association  and serving on the Board of Trustees of the American Dental Hygienists Association. She became aware of the OLLI Program through a friend and has taken many courses over the years.  After three years as Fundraising Chair for OLLI and on the Leadership Council, she accepted the nomination as President of the Leadership Council. She is an avid cook and enjoys  tennis and traveling, especially her frequent trips to Italy.
Vice-President
CHARLES (CHUCK) LASKY – Middlebury
Chuck Lasky is a retired professor of computer technology at Naugatuck Valley Community College.  He received a BA in Psychology from St. Bonaventure University and a MS in administration from George Washington University. Prior to his career in academia, Charles spent more than 30 years in private industry implementing and supporting computer systems in the United States and Europe. 
As a current member of the Leadership Council, he serves on the Nominating Committee and is also the Chair of the Technology Team, helping guide both presenters and members learn how to use Zoom technology.  A resident of Middlebury, he and his wife Chayne are the proud parents of two, and grandparents of four.  One of Chuck's hobbies is fine art.  He has worked  in both painting and clay, but his first love is metal sculpture.  One of his pieces was in the 2019 Mattatuck Museum Mix Master Show.    
Secretary
MARY FITZPATRICK PEITLER – Meriden
Mary has been a member of OLLI for ten years and is presently Secretary of the Leadership Council.  She is a member of the Editorial Committee of Voices and Visions, OLLI's literary magazine, and has had her poetry and prose published there. She also serves on the OLLI Publications Committee and has written a weekly arts column for the newsletter. In 2018 she was thrilled to represent OLLI at the national convention in Scottsdale, Arizona.  This past year Mary chaired the committee to celebrate UConn OLLI's 15th Anniversary.Mary is a New York City native, a graduate of St. John's University with a bachelor's degree in Psychology and a master's in New Testament Theology. After moving to New Milford in 1975 she raised her family before returning to work as the Administrative Assistant to the First Selectman of that town.  Subsequently she worked for twenty-five years at New Milford Visiting Nurse and Hospice where she held many positions.  At various times she did writing and public relations, was the Coordinator of Fund Development and Assistant to the Hospice Director.  She retired in 2015 after serving 15 years as the Director of Volunteers, recruiting, training and placing Hospice volunteers and being the administrative liaison for Camp Jonathan, a summer camp for bereaved children.She is thrilled to be retired!  She lives in a three-generation household and is fortunate to spend a lot of time with her two grandsons.  She also is the proud grandmother of two beautiful granddaughters.  Her hobbies include reading, genealogy, singing in her car, attending the Waterbury Symphony concerts, and meeting friends old and new for lunch.  She also likes to laugh a lot and tries to find humor in almost all situations.Mary has taken four trips to her favorite place in the world, Ireland, and has visited Scotland.   She hopes to broaden her travel plans in the future!  She absolutely LOVES being a member of OLLI!

Assistant Secretary
GENEVIEVE DELKESCAMP– Waterbury
Gen spent her formative and educational years living in Whitestone, NY, before moving with her family to Hope, RI, where she went on to graduate from Katherine Gibbs school.
In the early 50's, she married Kenneth and resettled in Waterbury, where their three sons were born.  Raising a family was foremost at the time, so her working career began later on with local attorneys, followed by a short stint in industry.   The next 25 years were spent in the corporate office and human resources department at a local bank. After retirement, Gen returned to school and earned a degree in business and management.  Now, she focuses on continuing education, volunteerism and traveling.
Immediate Past-President
MILA LIMSON – Middlebury
Mila's father was a career Navy man so she had the opportunity to live in various parts of the country, however, she lived in the Wolcott area since 1986. She recently relocated to Middlebury with her husband Joseph Shea.
She retired from the Town of West Hartford where she was the Town Planner.
She earned a Bachelor of Arts degree from the University of Connecticut and a Master of Public Administration from the University of New Haven. She also attended the University of Colorado, Graduate School of Urban and Regional Planning.
Since her retirement, Mila now dedicates her time and skills to a variety of civic and cultural organizations. She is a former member of the Board of Directors for the Literacy Volunteers of Greater Waterbury and also an ESL tutor. She has served on the Pathways Committee at the Connecticut Community Foundation and has been a volunteer with Foodshare, Inc , as well as Friends of the Office of State Archaeology.
She has been an OLLI member since 2013 and has served as Vice President and President of the Leadership Council.
Mila enjoys spending time with her three granddaughters as well as traveling and hiking with her husband.
Committee Chairs
Marketing and Community Outreach Committee Co-Chairs
IRA MORRISON – Bristol
DIANE STONE – Milford
Member Services Committee Co-Chairs
Merle Arcovio
 was born and raised in Waterbury, attending Beth David Academy and Crosby High School. She received her B.A. from Morris Harvey College in Charleston, West Virginia and a master's degree from Central Connecticut State University. Merle taught elementary school in the Waterbury Public School System for 34 years, 33 of those years at Barnard School. She was a member of the City of Waterbury Math Curriculum Committee, a Barnard PTA officer and also taught in the after school program at Barnard.
Merle joined OLLI the year after it started. As she says, "My mom took me to a meeting promising lunch after and that was it!!" Following in her mother's OLLI footsteps, she quickly became involved in a number of committees. In the past she has been a member of the publicity committee, the hospitality committee and the Nominating Committee. Presently, Merle is not only co-chair of the Membership Committee, she is the treasurer of the Sunshine Committee, a member of the Clubs and Activities Committee and a participant in the OLLI Book Club.
Besides all of her OLLI commitments, Merle is very active in her synagogue and is Bubby (grandmother) to a kindergarten class at Yeshiva K'tana in Waterbury (the former UConn campus). Since retiring, she enjoys reading and is a member of two book clubs, needle pointing, knitting, gardening, making wine, and spending time with family and friends, especially being Bubby to her grandchildren.
WENDY MAURO – Naugatuck
Nominating Committee Chair
MILA LIMSON – Middlebury (see "Immediate Past-President" for information about Mila).
Program Development Committee Co-Chairs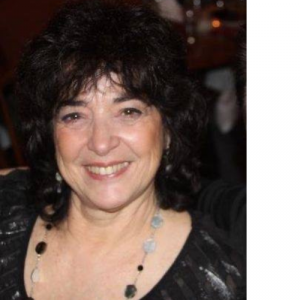 JULIE FERNANDEZ – Naugatuck
Originally a resident of Waterbury, Julie moved to Naugatuck over fifty years ago, buying a first house there.
Julie's life has had a lot of twists and turns having been in retail, advertising sales and retail management before finding her true vocation. She began a teaching career unconventionally as she pursued her college degree at the age of 40. Still raising her third and youngest child, Julie worked at this endeavor two classes at a time in the evenings for eight years, earning both an Associate in Liberal Arts and a BS in History and the Social Sciences from SCSU with a teaching certification. She then earned a second certification in English. Julie taught Social Studies at Nonnewaug for one year and then enjoyed seventeen years teaching both Social Studies and English to high school students in the State Technical School System.
Finally able to find time for lots of reading and traveling throughout The U.S. and Europe, Julie has been enjoying these last years gardening, seeing friends, doing puzzles, etc. A fun activity for her has been co-hosting a live radio show, "The Music Museum," on WATR Sunday nights for the past seventeen years. If you love the "oldies," then tune in; Jay Crawford is a great DJ.  Being active in The Exchange Club of Naugatuck keeps her busy with community service activities, especially in regard to the prevention of child abuse.
After retiring in 2013, Julie was fortunate enough to discover OLLI in Waterbury and took her first courses there in 2014. She has been a member and co-chair of the Cafe Committee for several years and involved with the "Greening of Waterbury" project for the last six years. She's made so many new friends and learned so much at OLLI. Julie feels that it has been a wonderful experience for her, and plans to continue enjoying the program for years to come.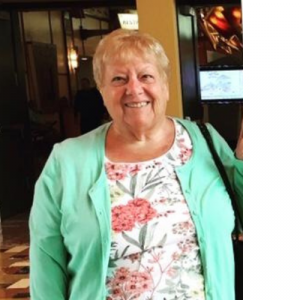 ROSALIE GRIFFIN – Waterbury
Rosalie has been an OLLI member since 2007 and has presented several math classes for our membership over the years.
She earned a B.A.in Mathematics from Albertus Magnus College, New Haven, Conn., an M.A.L.S. (Mathematics) from Wesleyan University, Middletown, Conn., and an M.A. in Counseling from St. Joseph College (now University) in West Hartford, Conn.
Rosalie has spent over forty years in the education field. She taught math at Crosby High School in Waterbury for 35 years. As Math Dept. Chair she implemented the National Science Foundation's innovative curriculum, Math Connections. Rosalie gave presentations on Math Connections at several national math conferences and trained teachers from several states. In addition, she served as an adjunct instructor at Waterbury State Technical College and Naugatuck Valley Community College for a total of nineteen years.
Rosalie has been a volunteer for the Thresholds program, funded by the CT Dept. of Corrections, teaching decision-making skills to inmates. In her nearly forty years as a volunteer for Thresholds she taught both one-on-one and group sessions for inmates at the Cheshire Correctional Centers.
She and her husband Mike reside in Waterbury and enjoy spending time with their five children and six grandchildren.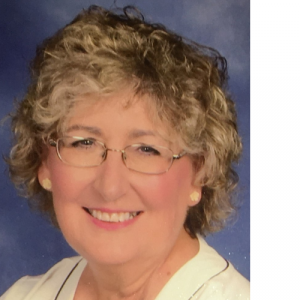 DONNA OBAROWSKI – Woodbury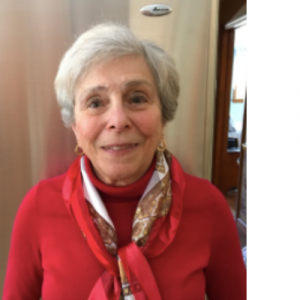 MARION VARANELLI – Waterbury
Publications Committee Co-Chairs
Bob Grady was born in Waterbury, attended local schools and graduated from Sacred Heart High School, where he was co-captain of the Championship swimming team. He then spent four years in the U.S. Navy as an aviation electronic technician.
Bob holds a BA in English and Psychology from UConn, a Master's in Education from Central Connecticut State University, and a Certificate in Advanced Graduate Studies in Counseling from Fairfield University. He also attended Carleton College in Northfield, Minnesota. He also received a Master Certification in Neuro-Linguistic Programming from Eastern Institute in Princeton, New Jersey.
Bob taught in Buck's Hill School in Waterbury for three years, was part of an innovative teaching program at the sixth grade level in Watertown public schools, and then spent thirty- five years teaching at Watertown High School.
He has been a member of curriculum committees and evaluation teams in education and has also been active in local politics, as well as participating in community projects. He has held offices in the local teachers' associations and was President of the Watertown Education Association for the last seven years of his teaching career.
Since retirement, Bob has journeyed to forty-seven of the contiguous states, Washington being the only exception. He has also traveled extensively throughout South East Asia and visits Singapore where his daughter teaches at Nanyang University.
NANCY WHITNEY – Hamden
Nancy is a proud "older student" of Norwalk Community College and a UConn graduate, from the old campus in Stamford, CT. She completed her MA three years ago at TGI, The Graduate Institute in Bethany. Nancy is an artist as a quilter, basket weaver, needle worker and a published poet.
Nancy has taught a writing class at OLLI for the past nine years incorporating her passion for words, literature, writing and humor. She is also the Chair of OLLI's committee for the OLLI annual publication, Voices and Visions, which showcases the art and writing of OLLI members.
Special Interest Groups Committee Chair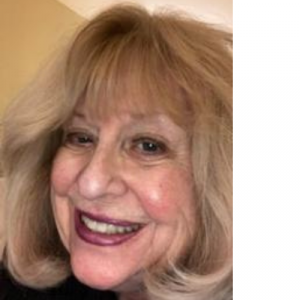 NANCY VIA – Prospect
Nancy Via is retired from Southern Connecticut State University (New Haven, CT) where she has been a member of the teaching faculty for 38 years. She has a B.S. Degree, a Masters in Library Science Degree and a Sixth Year Diploma in Administration and Supervision. Her position at Southern was as a University Librarian in the Reference Department/Bibliographic Instruction Unit. During the course of her tenure at Southern, she held numerous organizational positions, including Spokesperson for the Library Faculty Department and Chairperson of the University Sabbatical Leave Committee.
She has served as President of the Friends of the Prospect Public Library and most recently was elected President of the Prospect Historical Society. She serves on the Prospect Library Board of Directors. During the past two years, she has been an active member of the OLLI Leadership Council where she has served as Chairperson of the Guidelines Committee, Chairperson of the Nominating Committee and Co-chairperson of the Membership Committee. Nancy is enthusiastic about OLLI and UConn and is particularly interested in partnership opportunities it affords.
Since retirement, Nancy has participated in an Elderhostel program in Chicago as well as travel in the United States. Although she is very active in OLLI and the Prospect community, she continues to enjoy special times with her son Gregory, and twin grandsons, Elliott and Ross.
Technology Committee Chair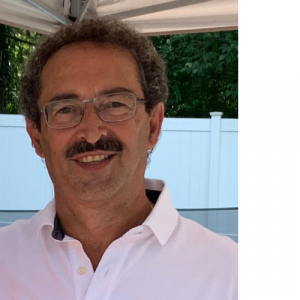 ELIA BIANCARDI –
Members-At-Large
DIANE GABORC–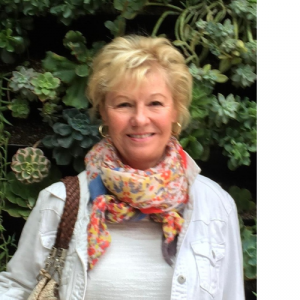 BARBARA GAVIN – Southington
A devoted mother, grandmother, and great-grandmother, Barbara graduated with a BS in Accounting and completed several master's level courses in International Finance and Economics. After a successful career in Information Technology, Barbara happily retired to Connecticut.  She began taking art and photography classes at the Osher Life Long Learning of UConn where she was able to discover her artistic side. To create her works of art, Barbara taps into her lifelong love of nature. Barbara has displayed several pieces at SoCCA for the Southington Pride art show and through the Cheshire Art League where her art received second place. A second piece received honorable mention. It was with extraordinary pride that Barbara was chosen as June 2021 artist of the month at the Southington Public Library where she is a frequent patron.  Barbara has exhibited her work at galleries in Torrington, Middletown, 10Seldon Gallery, Gallery 53, and various local businesses.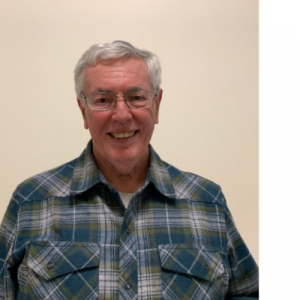 FRED KRUG –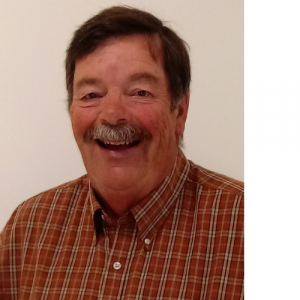 RAY LYNCH –
John & Joyce DeCesare Renaissance Fund
JOYCE DeCESARE – Waterbury
Joyce is a Licensed Professional Counselor, Board Certified Professional Counselor, Board Certified PTSD Counselor and achieved Diplomat and Fellow status from the American Psychotherapy Association. She is in private practice in Middlebury, Connecticut. She received her BA Degree in Education from Anna Maria College in Paxton Massachusetts, MS Degree in Counseling from the University of Bridgeport, 6th year Degree in Advanced Study in Counseling and State Certification in Administration and Supervision from Southern Connecticut State University.
Prior to opening her office in 2000, she retired from the Waterbury Board of Education holding the position of Department Chairwoman of the Crosby High School Guidance Department. Joyce also taught in the Waterbury Public School System and worked as a Resource Teacher for Project Concern in Litchfield, Connecticut.
As a native of Waterbury and a Crosby High School Graduate, Joyce has served on many Boards and Committees throughout the region. She is presently a member of the Palace Theater Board,  Waterbury Greenway Advisory Committee and the Holy Cross High School "John DeCesare Make a Difference Dinner Committee."
She has been the recipient of many awards including, the Boys and Girls Club of Greater Waterbury Distinguished Service Award, the Reverend John P. Blanchfield Community Service Award, United Way Community Service Award, Waterbury Neighborhood Council Community Service Award and the Waterbury Youth Service" Shining Star Award" and the Waterbury Beautification Award in memory of John A. DeCesare.
Joyce was named to the National Distinguished Service Registry sponsored by the American Association for Counseling and Development, listed in Who's Who in American Education and Who's Who among American Teachers. She was also the recipient of the University of Connecticut Alumni Award in Teaching/ Counseling and the Connecticut Collegiate Awareness and Preparation Program (CONNCAP) Community Award.
Joyce was married to the late John A. DeCesare, one of the founding members of OLLI. His goal and vision were to not only to make the Osher Lifelong Learning Institute at the University recognized throughout the region and country but to also be the recipient of the one million dollar grant (the latter has been accomplished). His passion was to make OLLI a household topic as it was in our home. Because of his love for the program, a fund at the University of Connecticut Foundation in his memory has been developed for the Osher Lifelong Learning Institute.
UConn Faculty Liaison
LAURA DONORFIO, Ph.D – Watertown
Laura Donorfio was born in Waterbury and raised in Watertown, CT. She received an A.S. from Mattatuck Community College in business and an M.A. and Ph.D. from the University of Connecticut in Family Studies and Aging. Before beginning her career at UConn in 2004, she worked for six years for The Hartford Financial Services Group and AARP (American Association of Retired Persons) as a Qualitative Research Director and Corporate Gerontology Liaison. Now an Associate Professor in the School of Family Studies, Laura's teaching and research interests are in the areas of innovative teaching and pedagogical approaches, gerontological education, intergenerational and lifelong learning, and later life dependency issues.
Laura most recently was named a UConn CETL Teaching Fellow (2018) and was chosen for the CLAS Excellence in Teaching Award (Behavioral & Life Sciences, 2018).  She also received the "Distinguished Teacher Award" (2009), an international teaching award from the Association for Gerontology in Higher Education – recognizing individuals for an outstanding gerontological teaching record accompanied with innovated pedagogy. Laura has been instrumental in developing a solid intergenerational service learning program at UConn's Waterbury Campus with OLLI. She is excited because she recently turned 50 and can become an OLLI member and take classes!