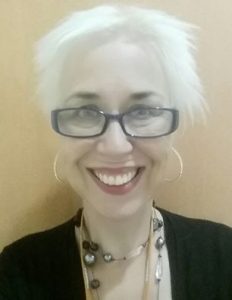 It's my privilege to welcome you to the Osher Lifelong Learning Institute (OLLI) at UConn Waterbury. We are proud to offer a community that invigorates the lives of lifelong learners from across Connecticut.
OLLI at UConn is about friendship, learning and giving. Classes and activities are held year-round. There is always something going on at OLLI. Whether it's a local or overnight trip, a get-together for book discussions or favorite films, a committee meeting or a gathering to register for courses, our members are active in and out of class every day of the week.
We maintain a curriculum stimulated by exciting new courses, along with a strong body of existing courses that have stood the test of time.  OLLI has sparked countless new friendships, new ways of thinking, and for many, a new outlook on life.
Your enthusiasm for learning and social engagement brings a new energy to UConn Waterbury. Every year, OLLI becomes more closely integrated with the activities of the campus' professors and students. Between us, we are developing inter generational connections through classes and activities. Feedback from OLLI members and UConn students is positive and powerful, and we continue to build on this to create a dynamic and diverse learning community.
Fiona de Merell
OLLI at UConn Director